AVA Membership
Do you feel the same?
A desire for tremendous progress
Do you have an undying passion to be the best version of yourself? To push your limits and create works that draw admiration from your peers? Do you want to constantly expand your offer to provide better service to your clients and earn more? Of course, you do! Let your ambition soar and create stunning, hyper-realistic videos that will be admired! With the right motivation, anything is possible!
Expand your offer

Become an expert in animation production and offer comprehensive animation services!

Get recognition

Become an expert in animation production and offer comprehensive animation services!

Get recognition

Become an expert in animation production and offer comprehensive animation services!

Get recognition

Become an expert in animation production and offer comprehensive animation services!

Get recognition

Become an expert in animation production and offer comprehensive animation services!

Get recognition

Become an expert in animation production and offer comprehensive animation services!
3ds Max
V-Ray
Corona
and much more…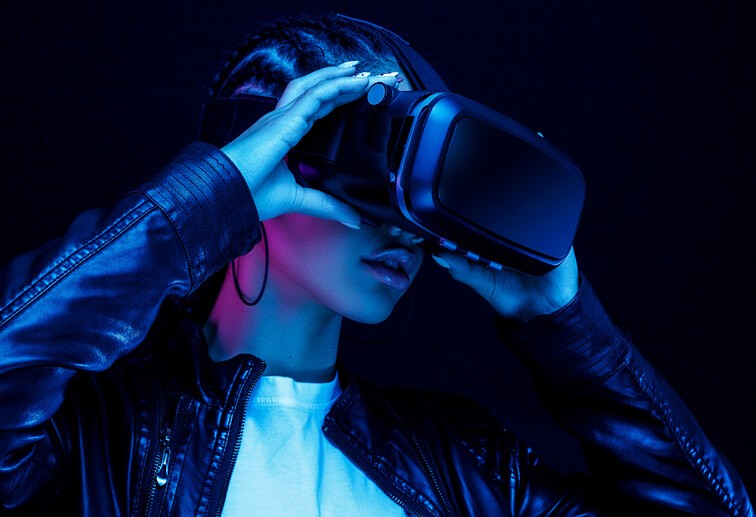 Take a big leap
Join our training
60 Video Lessons that will teach you all about animations.

25 Shots explained from start to finish.

25 Shots explained from start to finish.

25 Shots explained from start to finish.

25 Shots explained from start to finish.

25 Shots explained from start to finish.

25 Shots explained from start to finish.

25 Shots explained from start to finish.

25 Shots explained from start to finish.

25 Shots explained from start to finish.
Learn to create stunning 3D animations with Corona Renderer and VRay in this comprehensive training that teaches basics as well as advanced techniques.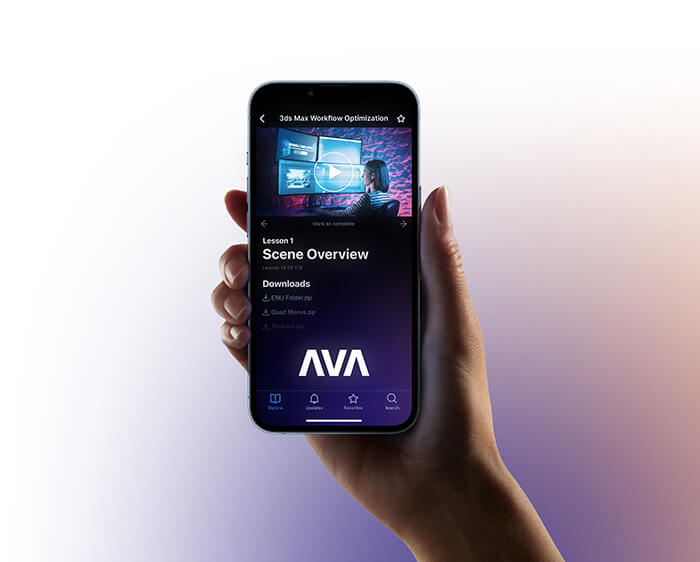 WHAT DO OUR STUDENTS SAY?
Trusted by
2,000+ artists


from all over the world
"It gave me a wealth of knowledge that I didn't have before…"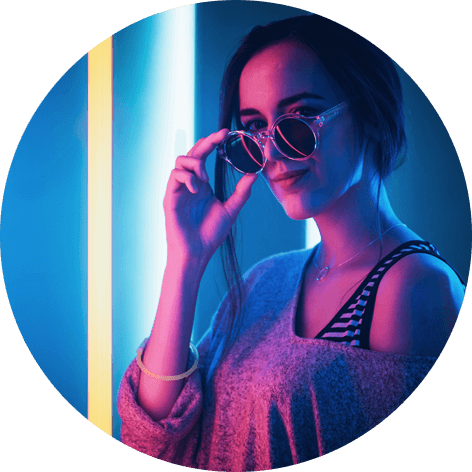 "Frankly, I could not imagine that I would come to such a different dimension…"
Adam Ambrus

Hungary
I recommend Arch Viz Artist courses because all of them contain relevant and up-to-date tips and tricks, provided by well-prepared presenters. The knowledge that you can gain during the courses will save you a lot of time. What I loved the most is the well-composed, high-quality assets, materials, and contemporary design. As per my expectation, my 3D modeling, composition, lighting, and texturing skills are improved a lot.
Adam Ambrus

Hungary
I like the Arch Viz Artist Business course very much because despite the complexity it is easy to understand. The course changed my life because I have an overall look at the archviz industry business. Through the Arch Viz Artist Business course, I get more clients than earlier and because of it, I have earned multiple the cost of the course. What I love the most about the training is that I have to work on the questions regarding the lessons and with these, I can solve my many business problems. I would highly recommend my fellow arch viz artist this Business course!
Alexander Gomes

United States of America
I've been doing architectural visualizations and animation for years, but when I found out about this online course, I instantly bought it. The information in this course on how to produce animation is of the best quality! It gave me a wealth of knowledge that I didn't have before. I can say that this course has made me a better animator and it was well worth the investment!
Aliaksei Silenka

Belarus
I'm confident in recommending the AVA courses with a clean conscious! I actually tried the other paid course earlier and it was too hard to follow due to its bad structure. The order was kind of uncertain, and it was more like a bunch of technical lessons unrelated to any final purpose. Here everything is really well structured, I can easily track any previous lesson. And along the learning way, I feel at what part of the track I am, and what each lesson was for. And the general concept of not giving anything for the lesson except for walls and basic architectural items. No lights or assets. That's great! Before joining the course my main struggle was spending too much time on my projects. I was too focused on technical details and considered them to be the hallmark of visualization as a craft. Thanks to the course it dawned on me that it's the general idea and the mood of the scene that matters, which doesn't require much time! And that the quicker you make the scene, the better it's actually going to be! Now, I'm able to work faster, and better. I enjoy the results, as well as the process. I earn more. I sleep more.
Aniqah Husna

Malaysia
My biggest obstacle before joining the AVA Interior & Exterior Visualizations Training was that I found it hard to create a photorealistic rendering. I know all the basics in 3Dsmax but for some reason, I did not get the rendering result that I was looking for until I found Arch Viz Artist courses. I came across Arch Viz Artist videos on YouTube and immediately fell in love with their videos. Their videos are very easy to understand and follow. The quality of their videos, the audio, and the environment are very soothing to watch. The main reason I joined the course is their focus on fundamentals: what makes a photo look beautiful and realistic, how the lighting works, how to choose the right colors, and create a story in the image. I enjoy the course because the videos are very clear and easy to understand. I like that they divided their course videos into different topics instead of a long lengthy video, so it is easy for me to refer back. This course has changed my life by giving me the right "tools" in creating photorealistic images and teaching me how to work more effectively with 3ds max. After I finished learning and practicing all the course videos, I saw a significant improvement in my 3D renderings. I gained a lot of confidence in taking more 3D jobs. I work faster and get better results. My client is happy and so am I. The one thing that I love most about the Arch Viz Artist course is the way they teach in the videos. I find it very straightforward and easy to understand. Even Though it is an online course, I find it very interactive. I also really like their studio environment, it looks really professional to me. I would absolutely recommend Arch Viz Artist courses without a doubt. In fact, I have recommended it to some of my friends.
Baran Özgün

Turkey
The course takes a very detailed look at Corona Render with 3DS Max. It offers you a detailed and fluent starting from the modeling part of the project, to material, lighting, camera and post production. Although I have been using 3DS Max for 6 years, tutorials redound me a lot of new information and perspective. I recommend this course to not only anyone who wants to keep themselves up to date but also, who is new starter on 3DS Max . This has been the most professional and quality education among the courses I have purchased so far.
Brenton Klopp

United States of America
I highly recommend this course to anyone, if you're just starting or have been using Corona for years. There are so many fantastic tips and tricks provide in the workflows, anyone can follow along and create great looking images. The Arch Viz Artist training has helped me work through complicated projects, and I can proudly say that I feel more confident in what i can achieve. I am looking forward to apply everything I have learned in these classes to my own personal work, and I will continue to follow along with Arch Viz Artist and all their amazing material!
Dávid Goffa

Slovakia
I started this course basically with zero experience with 3ds Max and Corona render. I always feared 3ds Max as something really hard to learn. This course completely changed my mind. After two months I made progress that I haven't made in years. Easy to access video library format and problem solving explained from experienced users made this really great. Learning was much easier. This course also opened doors for me into many different programs. I would recommend it to people that want to learn about 3ds Max and Corona render but don't know where to start.
Debora Vaz

Brazil
The demand to learn Corona Renderer made me look for courses that would teach me how to use it in the best way. That was when I met Arch Viz Artist Interior & Exterior Visualizations course, the classes are great, focused on teaching not only technical aspects, but also artistic ones, such as color composition, correct use of lights, storytelling and other things. My skills have improved a lot, and I recommend it to anyone who wants to become really professional in the arch-viz area!
Enes Berk Özyurt

Turkey
The course obviously added more to me than it could. Luckily I saw you in the YouTube video and was immediately impressed. And I felt that your prices were very affordable considering the training you provided and that they could add something to me. And instantly bought it. It may be the part I admire the most in the course: I haven't seen so many details in my life, and these have made me look at visualization in an even more different way. This course made me different in every way. It provided motivation, confidence, and encouragement. Frankly, I could not imagine that I would come to such a different dimension.
Hlyan Htet

Myanmar (Burma)
For a long time, I've been using Lumion for animation but I am not quite satisfied with that. I wanted to know more about animation to enhance my creativity for my upcoming projects. I highly recommend this course to anyone for if you want to be a professional in this field or if you want to learn how the professionals work, the Arch Viz Artist will surely show you how a professional works.
Ian Hakes

United States of America
This has been a wonderful resource to bring our new members up to a unified workflow. The resources for optimizing the layout, startup, quads and so many scripts have sped up our general workflow more than is easy to say. This has also allowed our newest artists to start off strong, with a solid footing and shaved off weeks of training. Having the entire team unified with our 3ds max setups has also allowed for less corruption error that might happen from missing or incompatible 3ds Max configurations. Well worth the investment to bring seasoned pros and new artists to equal footing.
Nana Nymann

Denmark
I have always worked with the V-ray render engine and wanted to switch to Corona render, found these Arch Viz Artist courses from Black Balance and they looked amazing, and I thought that could be a good way to go. I was totally right. These courses have helped me not only pretty quickly know about corona render, but also gave me good ideas on how I can easier set lights that are more natural and more photorealistic. It also helped me with the storytelling in your project and gave me a totally new perspective on how to work with your scene. I'm definitely gonna buy the other courses they have when I'm done with AVA Interiors & Exteriors Visualizations Training.
Nemanja Bojić

Serbia
One word I would use to describe this course is professional – from beginning to the end of each lesson the course goes in-depth on everything necessary to create an image: Light balance, materials, post-production in Corona frame buffer, and tips and tricks on how your image can tell a story and have some personality, which I especially appreciated. I would recommend this course to anyone, whether they be complete beginners in Corona or advanced users looking to take their skills to the next level. Can't wait to see what guides Arch Viz Artist team brings us next!
Nilo Aleo

Australia
These tutorials are a very good introduction to Corona Renderer as they show how to create architectural visualization images from scratch, starting from camera, lighting, materials, to post-processing. It's simple and easy to follow and it's very informative with sharing useful scripts and websites of 3D assets and textures that can help you work efficiently. Some lighting techniques were used effectively and help me change the way I approach my lighting solutions. I highly recommend these to my friends in the industry.
Paul Cable

Great Britain
There are lots of online courses out there but the best way to decide which to take, at least for me is through recommendations and reviews. I had heard of the Arch Viz Artists courses from another render artist and so visited the website to see what all the buzz was about. I started to go through and look at what they had to offer and was immediately impressed; courses were affordable and student reviews had nothing but praise. After that, it was an easy decision. I love the form of the course because you are able to keep moving at your own speed and now with the mobile app I can keep on learning where ever I am. I like the way it delivers bite-sized information. This method has helped me to further my knowledge one step at a time and grow as an artist.
Pavlína Mojská

Slovakia
I would recommend courses from Arch Viz Artist to every new or experienced artist who wants to learn how to make realistic and professional renders. The courses are really affordable in relation to how much they offer, they are easy to follow and will surely make you a much better CGI artist.
Shehryar Khan

Canada
I've joined three courses from Arch Viz Artist: Visualization Course, Animation Course, and Advanced Interior Course. Before joining the training I've had trouble mainly with the time spent and the quality of my work. I also completely did not know how to animate any scenes. I chose the course from Arch Viz Artist because of the simple and easy-to-understand explanations. The short YouTube tutorials helped me a lot, which made me quickly realize what else I could learn. The cost of the course was also very reasonable. The course form is really easy to follow. You can go back to the tutorial access at any time. The length of each video is also perfect. The lessons are designed to focus on high quality and efficiency. I thought I learned it all, but there is so much more! Now, I am able to complete my renders faster. It has improved my image quality and has helped me become more confident and consistent with my work. After that, I was confident enough to start offering rendering and animation services in my company. I offer consulting and design services and have now received paid work from 2 of my existing clients for renderings as well! I would highly recommend these courses to fellow artists. If you want to learn from scratch or if you want to improve your existing work.
Sunil Azad

India
I really enjoyed the course. I was very skeptical about the course when I found it because I had tried other courses as well before yielding no major benefit for me. I already had a decent experience with rendering but wanted to improve and increase my level. The training really helped me in recognising the problem I had with my work. I am not a Corona or Vray user, but a Fstorm user. However, the principles taught in the training can be applied to any rendering software. This really helped me a lot. I will thank again to Arch Viz Artist guys for the wonderful training courses.
Talal Aniff

United Arab Emirates
I've been using V-Ray for the last 4 years, and always wanted to make a switch into Corona. I've invested in many online courses on Corona, but never was able to follow or understand. After purchasing this course, I really fell in love with Corona. The lessons are very easy to follow and understand. Three lessons into the course and I feel like my renders have improved dramatically. I think this is one of the best online courses for any Arch Viz artist looking to learn or improve their renders.
Veronika Juráňová

Czech Republic
I've been working as an interior designer for a few years. But only after the Arch Viz Artist Business course I have the power to overcome the hard things standing between me and my dream to build my own company. The practical training exercises guided me in the right direction, helped me to practice what I just learned, and kept me accountable. It felt like Agnieszka is there with me every step of the way. I recommend the Business course to everyone who wants to be confident and successful, definitely worth the investment!
Viviane Luz

Germany
I would definitely recommend the Arch Viz Artist training! Before joining the Arch Viz Artist Advanced Exteriors course, the main issues for me were the materials and post-production. I had no idea how to create realistic materials and I thought it would take a long time to understand and be able to do them. With post-production it was the same thing, I just did the basics and normally I did not have a good result. From the course, I realized how important this step is. Even though post-production is not the main focus of the course, the classes on this topic are fantastic. Besides, from this course, it is really easy to understand what you can do to improve your images, especially with many tricks that help a lot. After the course, I felt that creating visualizations is what I want to pursue as a career and I finally felt prepared to work in arch-viz. I'm just finalizing my portfolio and I've already received some requests for projects!
Wafi Tagleb Sayed Mshawaih

United Arab Emirates
I am so grateful for the efforts that you put into those tutorials, and as a member of (Arch Viz Artist Training – Corona ), I want to express my deep appreciation for your time and efforts which was clear and such helpful in your powerful tutorials, honestly, I found it easy to understand, large amounts of information in a simple way and direct messages through your videos.
Weronika Blitek

Poland
I am very grateful to Agnieszka and Adam for creating Arch Viz Artist Training, it definitely broadened my horizons. The course differs from other courses available online, it teaches photographical and artistic approach, thus making visualisations impossible to distinguish from professional photography. The lessons are short, on point and full of valuable information, which makes watching videos very pleasant. I recommend Arch Viz Artist Training to everyone who would like to take their skill to a higher level and start having fun with light, composition and storytelling.