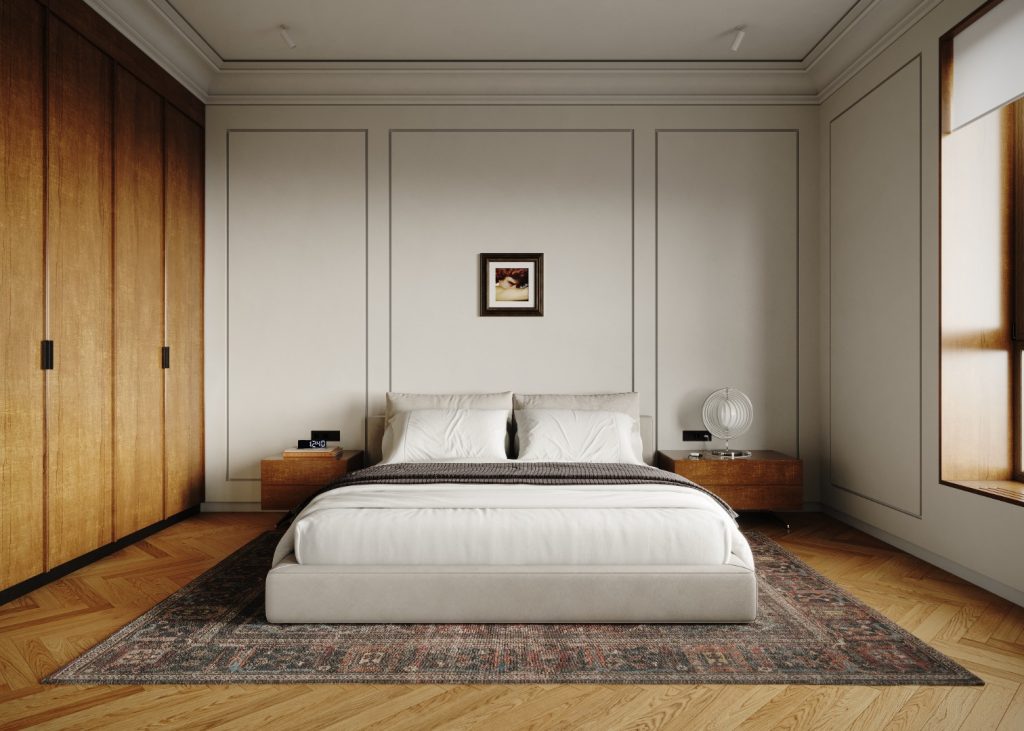 Studio
The studio harmoniously combined three zones: kitchen, dining and sofa group. The kitchen is made in a single texture of wood, which is tied throughout the apartment. A contrasting element of kitchen furniture is a work surface and an apron made of stone. Above the dining table there is a ceiling stucco rosette and an accent chandelier, which creates local illumination of the dining area.

Hallway
The entrance group has a functional closet for seasonal clothes and a minimum of furniture. Wall decoration and cabinet facade are made in same material to create a complete room.


Bedroom
The private block of the bedroom, in addition to the seating area and closet, includes a work area with a desk and shelving, which are a distinctive and functional part of the room.


Bathroom
The bathroom is slightly different from the main rooms in its monochromy, but it has interspersed color accents that echo with the general concept of the apartment.