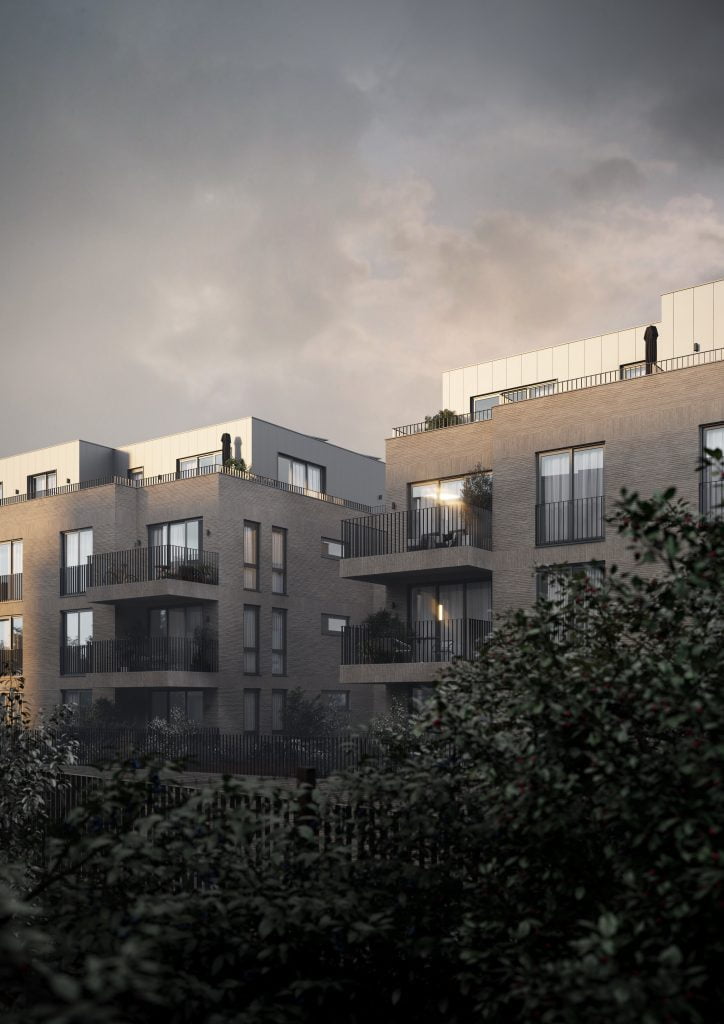 Brick House is a contemporary residential development that benefits from a sense of seclusion in this busy urban location.
Apartments on the ground floor have a garden, on the first floor a loggia and the top layers have terraces. The volume decreases as it gets higher to give space to the surrounding green. This is of great value for both the perception of space from inside as the perception of the building in its context.
The task for the animation was to show the feeling of the morning dawn after a cool rainy night. Serenity and morning lightness, as well as the connection of the building with nature.