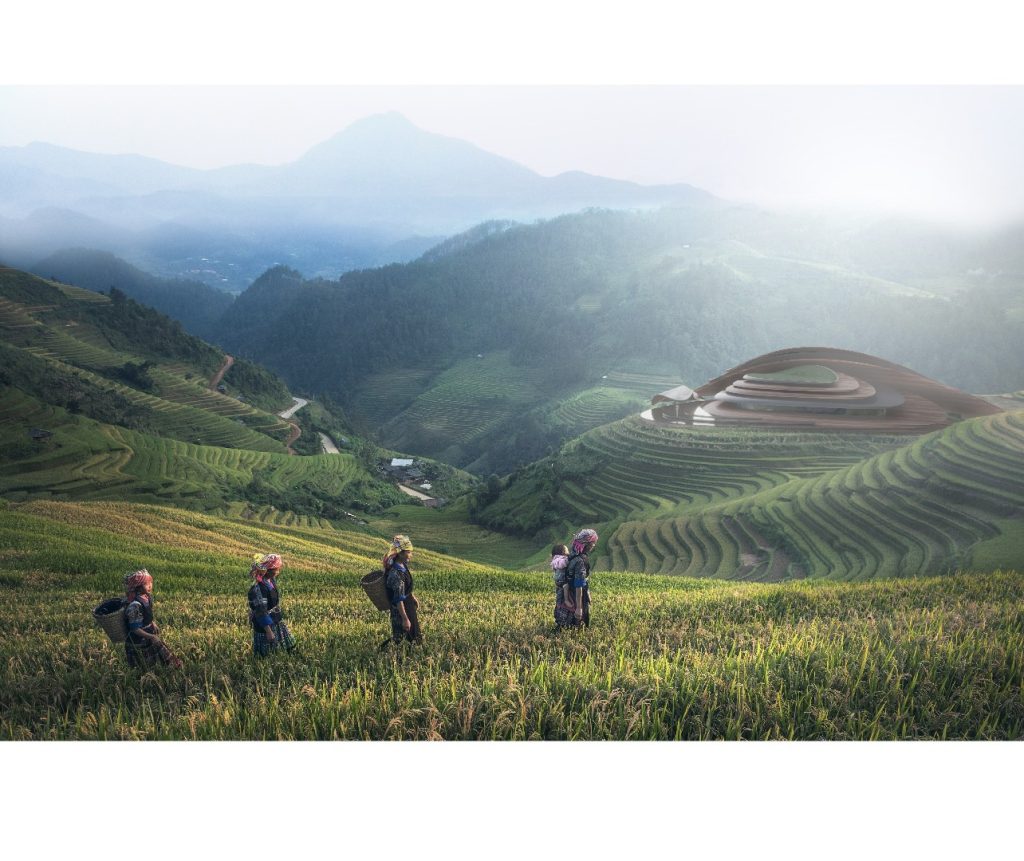 Imagine a unique establishment nestled in the heart of Bali, where the rich traditions of Japanese sake and Indonesian culture converge to create a one-of-a-kind experience. This establishment is a Sake House and Museum, where visitors can immerse themselves in the art and history of sake while also experiencing the warm hospitality of Bali.
As you step inside the Sake House, you are immediately transported to Japan, with the warm wooden interiors, traditional lanterns, and sake barrels lining the walls. However, what makes this Sake House stand out is its integration with the surrounding natural landscape of Bali. The main building has been designed to follow the contours of the landscape, fitting in seamlessly as a natural part of it. This allows visitors to feel connected to their surroundings, creating a sense of harmony and balance.
The museum section of the establishment showcases a wide range of sake-related artifacts, from antique sake vessels to contemporary art pieces inspired by sake culture. Visitors can learn about the history and brewing process of sake through interactive exhibits, informative displays, and engaging demonstrations.
In addition to the museum, the Sake House also features a cozy bar area where guests can sample a range of premium sake brands from Japan, as well as locally brewed sake from Bali. The expert bartenders are on hand to guide guests through the tasting experience, offering insights into the various flavors, aromas, and brewing techniques.
Overall, the Sake House and Museum in Bali is a unique and immersive experience that brings together the best of Japanese sake and Indonesian culture, creating a truly memorable and authentic experience for visitors. The integration of the building with the natural landscape of Bali